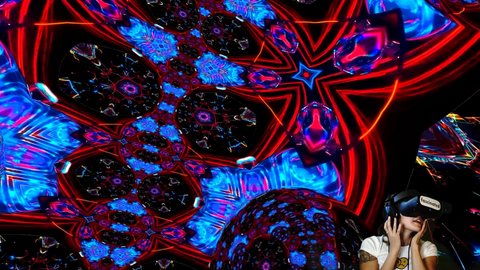 FASCINATED BY EVERYTHING was born of the belief that technology connects people to wonder, fascination and flow.
FASCINATED digital sacred spaces are immersive worlds of light and sound, designed to open the viewer and listener to deeper levels of meaning in music, the world, and themselves. These experiences are designed in a 360 environment using 8k video footage of real places and spaces including natural environments, LED kaleidoscopes, and laser installations. Constantly evolving intricate organic beauty offers space for reflection and connection and a break from the static and stress of daily life.
We're reimagining how people experience music, technology, virtual reality, and the most universal of needs—the human desire to connect.